Holy Quran Radio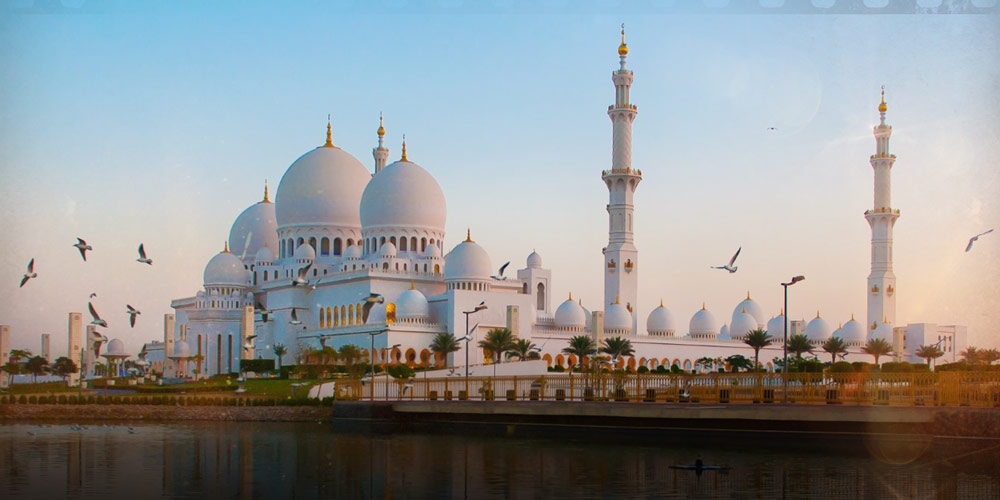 The Holy Quran Radio is one of the milestones in Islamic history, as it greatly helped preserve the recitation of the Holy Quran by the voices of the most famous and prominent reciters in the Arab world, in addition to presenting many important religious broadcasts.
Purpose and date of establishment
An edition of gold leaf was spread that was printed using luxurious gilded paper and produced in an elegant and distinguished manner, but it was sold at a cheap price despite its quality, which made it spread widely, intentional errors and distortions were discovered that changed the meaning of Quranic verses, for example, "And whoever seeks a way other than this way a submission (Islam), will find that it will not be accepted from him and in the Life to come he will be among the losers", it was printed without "other than" which completely changed the meaning of the verse, but God Almighty said in the Holy Quran, "It is We Who have sent down the Dhikr (i.e. the Quran) and surely, We will guard it (from corruption)", therefore, all attempts to change the meaning of the verses and distort them did not succeed.
It was proposed to record the recited Quran with the narration of Hafs 'an 'Asim, by the reciter, Sheikh Mahmoud Khalil Al-Hussary, on CDs, of which different copies are distributed around the world. It was the first audio collection of the Holy Quran after it was written and compiled manually during the era of the Messenger, may God's blessings and peace be upon him, but with the passage of time this solution was not the best as most groups in society do not have a device for playing CDs in this period of time, so doctor Abdul Qadir Hatem, Head of the Ministry of Culture and National Guidance, "Currently the Ministry of Information," decided establishing and launching a radio broadcast that will be in two periods, from six AM until eleven AM, and from two PM until eleven PM, so that it is broadcast fourteen hours a day, the idea was presented to President Gamal Abdel Nasser, President of the Arab Republic of Egypt at this time, who approved it and the broadcasting of the Holy Quran Radio began.
The Holy Quran Radio was launched on Wednesday, 11th of Dhu al-Qi`dah, 1383 AH, corresponding to the twenty-fifth of March, 1964 AD, and since that time it has become the world's oldest broadcast.
Holy Quran radio stations frequencies
You can listen to the Holy Quran Radio through the following frequencies:
Cairo City 98.2 FM
Port Said City 98.0 FM
Alexandria City 90.1 FM
City of El-Mahalla El-Kubra 99.6 FM
You can also listen to it through the TV broadcast of radio channels at 11766 Nilesat frequency, with a coding rate of 27500 horizontal.
You can also follow its livestream through YouTube or Google, or download the radio app on your phone, as it is easy to use and follow at any time.
Most popular broadcasts
Since the launch of the Holy Quran Radio, it has been distinguished by providing wonderful and informative content of religious subjects with moral lessons and clarifying the facts. Therefore, it became famous for distinguished broadcasts and radio broadcasters, the most important of which are:
Pioneers of Faith broadcast is presented by Zainab Younes, through which life issues are discussed, with moral lessons, and it focuses on children.
The Encyclopedia of Islamic Jurisprudence broadcast is presented by Dr. Hajar Saad Al-Din, through which issues of Islamic jurisprudence are discussed with episode's guest.
Cultivating a Garden of Faith broadcast is presented by Shehata El Orabi.
In the shadows of the Prophet's guidance is presented by Ahmed Amer Hashem.
Thoughts of the imam about the interpretation of Quran by Muhammad Metwalli al-Sha'rawi, presented by Ibrahim Khalaf.
A jurisprudential minute was broadcast more than once throughout the day, presented by Dr. Hassan Suleiman, with Grand Mufti of Egypt, Dr. Magdi Ashour.
The Islam Post broadcast is presented by Dr. Ahmed Al-Qadi, in which messages and inquiries are read and answered by professors of jurisprudence.
With the Noble Quran broadcast presented by Saad Al-Matani, which provides a simplified interpretation of the verses of the Noble Quran from the recordings of Dr. Muhammad Sayed Tantawi.
From Doha Al-Dua broadcast presented by Mamdouh Al-Sebaei.
Between the questioner and the jurist, a broadcast presented by Kamal Nasr Al-Din daily, it is a radio period on the air in which scientists answer questions and inquiries.
The most famous reciters in the Holy Quran Radio
Some of the most famous of those who recited the Noble Quran through the radio were (Sheikh Muhammad Rifaat, Sheikh Abdel-Fattah Al-Sha'sha'i, Sheikh Abul-Anein Sha'sha'i, Sheikh Mahmoud Khalil Al-Husari, Sheikh Muhammad Siddiq Al-Minshawi, Sheikh Mahmoud Abdel-Hakam, Sheikh Abdel-Basit Abdel-Samad, Sheikh Mahmoud Ali Al-Banna, Sheikh Taha al-Fashni, Sheikh Hashim Muhammad Heaba, Sheikh Ragheb Mustafa Ghallush, Sheikh Mansour al-Shami al-Damanhouri, Sheikh Ahmed Suleiman al-Saadani, Sheikh Muhammad Abd al-Wahhab al-Tantawi, Sheikh Ismail al-Sayyid al-Tantawi, Sheikh Hamdi Mahmoud Al Zamil, Sheikh Abdul Wahid Zaki Rady, Sheikh Muhammad Attia Hassab, Sheikh Kamel Yusef Al Bahtimi, Sheikh Abdul Raziq Zaher, Sheikh Ahmed Muhammad Amer, Sheikh Muhammad Sai Nasr Al Jarzawi, Sheikh Syed Hilal Abdul Shafi Hilal, Sheikh Ahmed Nainaa, Sheikh Abdul Al-Fattah Al-Tarouti, Ibrahim Al-Fashni, Sheikh Farouk Dhaif, Sheikh Dr. Faraj Allah Mahmoud Al-Shazly, Sheikh Abdel-Fattah Al-Taruti, Sheikh Taha Al-Numani, Sheikh Hani Al-Husseini, and other sheikhs who presented wonderful recitations that still exist and pay tribute to their memory.
Contact the Holy Quran Radio
You can contact the Holy Quran Radio through:
By calling the phone number 25759389
Contact the broadcast Between the Questioner and the Jurist at 02/25775104
WhatsApp number of the Holy Quran Radio 0534700700
The radio's website: http://ertu.org/quran/
Email address: breedelislam@ertu.org & info@maspero.eg
The official page on Facebook: https://www.facebook.com/quran.ertu