Things to do in Dubai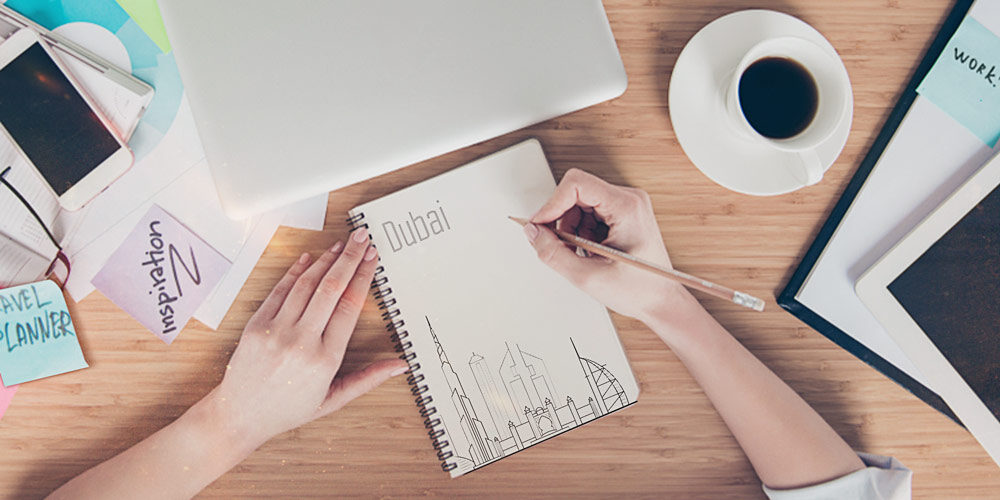 The city of Dubai is known for being the world's most attractive city for tourism, due to the multiplicity of impressive landmarks and activities that can be done, it is also known for achieving records in building the world's tallest towers. If you want to have fun in the wonderful city, you can visit or do the following:
Burj Khalifa
As soon as Dubai is mentioned, the first thing that comes to mind is Burj Khalifa, the tallest tower in the world, one of the most important landmarks of the city and one of the world's most famous towers. You should not miss the opportunity to visit this tower, as you can view it from the outside and take pictures in front of it, and go up to see the picturesque city from the world's highest point with a very impressive panoramic view. Burj Khalifa also includes a distinctive swimming pool, which is also considered the world's highest swimming pool in the world, and includes many special restaurants, like the famous "Atmosphere" restaurant, in which you can eat a distinctive meal prepared by the most skilled chefs with a great view of Dubai from the 122nd floor, which is also the world's highest restaurant.
Dubai dancing fountain
One of the most famous and wonderful landmarks of Dubai, which offers shows that you can enjoy watching from several places, you can sit in one of the restaurants or cafes adjacent to the fountain and enjoy the wonderful views while having a meal or your favorite drink, you can also go for a walk next to the fountain, which is nine meters away, or to ride one of the wooden boats and tour it to enjoy the view. The fame of this fountain is due to the fact that it is the world's largest fountain, which is located on an area of ​​about 30 acres, and its length exceeds approximately 275 meters.
Global Village in Dubai
Visiting the global village provides you with a unique experience, that you can visit any country you wish, because it is a huge complex that includes a glimpse of each country, as you enter from the gate of each country, you can get to know its culture, see its traditional clothes and food, and shop from it. It is not limited only to its annexation of the countries of the world, but also you can enjoy entertainment shows, dance parties, concerts provided by the village, and various games that are suitable for adults and children.
Sky Dubai
Despite being a city known for its high temperatures, which is mainly located in the middle of the desert, Dubai managed to establish Ski Dubai covered with snow on an area estimated at about 23,000 square meters and available in this form throughout the year, in which you can go through the experience of skiing on ice, meeting the penguins and swimming with them, enjoying a European atmosphere inside the distinctive Arab city, and many other activities.
Skydiving
One of the most important activities that Dubai is famous for is skydiving, as there are people who go to Dubai just to go through this experience. If you are a fan of interesting experiences, you should not miss the opportunity to skydive through a helicopter from a height of 13,000 meters above sea level at a speed of up to 120 miles/hour, but in order to be able to go through this experience, some conditions must be met. Skydive Dubai Center is the most famous center in Dubai that provides this service, you can learn about all conditions such as appropriate weight and age to enjoy this unique experience.
Dubai Mall
The Dubai Mall is the world's largest shopping mall, besides its inclusion of many world-famous brands that give you a unique shopping opportunity, you can also enjoy many other activities, such as watching a movie in one of the cinemas therein, or enjoying meals or drinks in a restaurant or cafe, you can also take distinctive photos next to the famous Dubai Mall fountain. You should not miss the opportunity to visit the Dubai Mall Aquarium, which gives you a wonderful opportunity to enjoy watching the marine life, which includes approximately 33,000 marine creatures, and if you accompany children, they can have fun inside KidZania Dubai Mall.